"MIDDLE OF NOWHERE
Haven't heard anything more on the radio about the evacuation, can only hope they stick to their timeframe.
Don't like my chances of finding much here, best to get what I can and keep moving.
Union City or bust."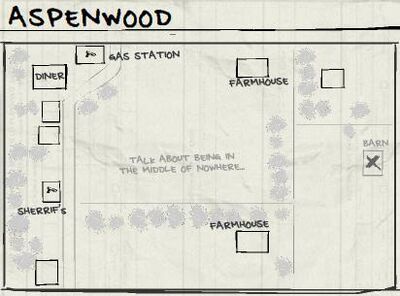 Aspenwood is a location in The Last Stand 2. Pre-outbreak it had a population of 1,204, making it the smallest town in the state. It is a pass-by rural town surrounded by a few farms, and contains two stores, a diner, a gas station and the local sheriff's office.
The buildings in Aspenwood take the longest time to search in, with the majority of buildings taking 4 or 5 hours to search, making it fairly difficult to easily find supplies and weapons.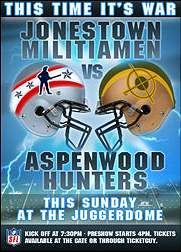 This section contains audio and/or video files.
If you are having difficulty playing these files, see media help.
| Track | Real-world preview! |
| --- | --- |
| Ambience loop | |
Ad blocker interference detected!
Wikia is a free-to-use site that makes money from advertising. We have a modified experience for viewers using ad blockers

Wikia is not accessible if you've made further modifications. Remove the custom ad blocker rule(s) and the page will load as expected.