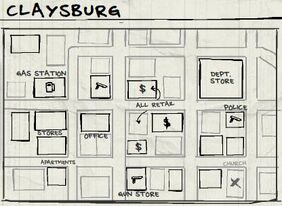 Claysburg is a location in The Last Stand 2. Pre-outbreak it had a population of 60,044.
As stated in the diary, the place is full of stores and it is a great opportunity to look for supplies, weapons and survivors.
Be warned though, the larger population means that far more zombies are present, including the dreaded weapons zombies.