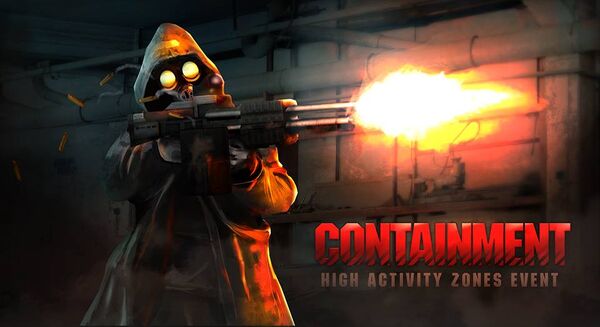 The Containment update for The Last Stand: Dead Zone was released on May 24, 2017. It introduced High Activity Zones to the game.[1]
Description
Edit
"Time changes everything. New paths are open to us all. Adapt, bend and follow when the need arises. You will refer to me as Agent X now..."
— X
New features
Edit
New items
Edit
Components
Edit
References
Edit
Ad blocker interference detected!
Wikia is a free-to-use site that makes money from advertising. We have a modified experience for viewers using ad blockers

Wikia is not accessible if you've made further modifications. Remove the custom ad blocker rule(s) and the page will load as expected.