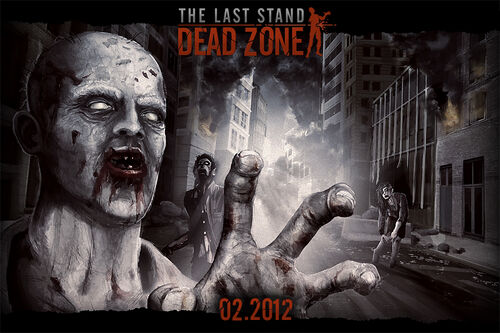 The Last Stand: Dead Zone is the fourth installment in the The Last Stand series. It was announced on January 16, 2012 via ConArtist's Twitter and Facebook pages. The Early Access Beta was released on February 21, 2012, and is only open to those who have liked The Last Stand's Facebook page. It was also released at Armor Games on August 14, 2012, and requires a free Armor Games account.
Storyline
Whilst there is no storyline in-game yet, the game's backstory is heavily fleshed out. See TLS:DZ Story Timeline.
Features
The Last Stand: Dead Zone retains some of the features from The Last Stand: Union City, in addition to introducing several new features.
Compound
The Compound is the player's base of operations in the Dead Zone and the home of all the survivors in their group.
Crafting
Crafting allows the player to create and/or upgrade weapons and gear once specific benches have been constructed. Certain components can also be crafted. Schematics, Fuel and the appropriate components and/or resources are required in order to craft items.
Dead Zone Gazette
The Dead Zone Gazette informs the players about updates to the game and special limited-time events.
PvP
Players' compounds may be raided by other players, unless the player is online or under protection. The raiding group can steal resources from the compound's storage and production buildings, but must also face any survivors present there, which will be controlled by the AI.
Suppression and Cover
Survivors can take cover behind objects in order to avoid being struck by gunfire and can fire upon any opponents in range. However, whilst immune to damage when in cover, popping out to fire at opponents exposes them to return fire and a sufficient volume of fire on their position would suppress them, preventing them from returning fire.
Resources
Resources must be collected in order to construct and upgrade buildings, as well as sustaining the player's survivors. There are 5 resource types, Wood, Metal, Cloth, Food and Water. They can be scavenged during missions, obtained through recycling, or collected from production buildings.
Recycling
All items can be recycled for resources and occasionally components. Structures can also be dismantled, which works in the same way. Every item and structure provides a set amounts of either, depending on the specific type. Note that in order to recycle multiple items at once, the player must build the Recycler.
Tasks and Achievements
Tasks provide objectives for the player to accomplish and provide XP and occasionally items when completed, much like Quests in TLS:UC. Achievements are nearly identical to their TLS:UC incarnation.
Weapon Attachments and Conditions
Weapon Attachments and Conditions affect the various statistics possessed by weapons. It has been reworked from its TLS:UC incarnation, the details of which are covered in the article.
Weapons
See Dead Zone Weapons.
Development
See TLS:DZ - Development Timeline.
Info Files
From 21 January 2012 to 31 January 2012, a series of info files were released on Facebook. In order to unlock them, one had to press the Like button on The Last Stand's Facebook page. They are no longer available as of the release of the Early Access Beta.
Trivia
It has been in production since July 2011, with only three people working on it.[2]
Gallery
Videos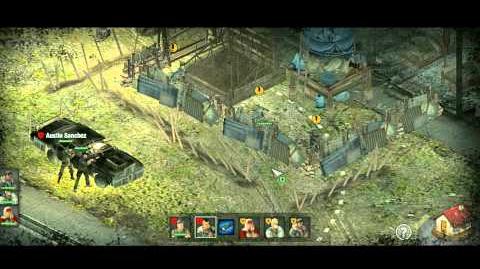 Links