Welcome to The Last Stand Wiki!
We welcome any and all users, experienced or not, to the wiki. Anyone is
free to edit
as long as they understand English. However, please refrain from
vandalizing
the wiki.
If you are new to wikis in general, you may want to read through the
Help Pages
first. Please stop by the
Community Portal
to see where you can get involved with the project!
Contents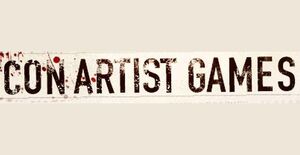 Featured Article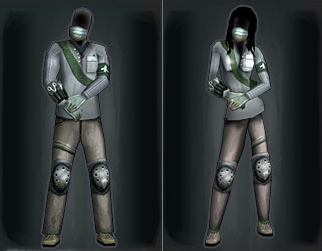 The
medic
is a
survivor class
in
The Last Stand: Dead Zone
. Medics are the only survivor class, aside from the
Leader
, who can heal other survivors. They also possess a high movement speed, allowing them to reach patients quickly. However, they have the lowest
health
of any survivor class, and have the worst combat skills; as a result, they are best used as a support role in combat. Their ability to heal, however, is invaluable in high-level
missions
, and they are required to craft many
medical items
. Medics work well with
Fighters
and
Engineers
, whose high health can offer protection.
Read more >>
Recently featured: Raid on Union Island · Suburban Street · Scavenger
---
Vote for the next featured article · Past featured articles
News & Announcements
There's something in the air of the Dead Zone! Is it the smell of turkey being roasted in the oven? Is it the smell of rotting corpses left over from Halloween? Or is it the smell of... progress?

Progress is in the air with the all-new Research update! The wiki needs your help to create and improve on the articles about the new Research update! Stop by the to-do list at any time to see what needs to …

Read more >

We would like to observe a brief moment of silence for those affected by the recent terrorist attacks on Paris. We also ask that, if you haven't shown your support on social media already, to express a message of condolence with the hashtag #PrayForParis. We also encourage you to "French Flag" your avatar to show your support; you can use this link to add a little French flare to your avatar.

...

.…

Read more >

Hello everyone, and welcome to the month of November!

The Mags of Mayhem community task has just ended, and hopefully we've all been able to get over the fact that candy-indulging Halloween is over. Thanksgiving is coming up, though, so be sure you know which animal to slaughter!




Mags of Mayhem concludes! This community task expired on November 6, 2015, at midnight UTC. If you built a Mag of Mayhem b…

Read more >
Poll
Should Con unlock more areas of the city (e.g. Green Plains, Whistler's Forest)?
---
Nominate a new question for the poll here!

Past poll results

----
Did you know...
...that mummies are not usually regarded as zombies because they are physically preserved, while zombies are constantly in a state of decay?
Random Quote
Roger,
Heading north, heard it was safe. I don't know though, I've been to so many 'safe havens' that were overrun by them. I don't know what to do anymore. The kids are scared. I'm not the religious one, but I tell yeah, I've prayed so much my hands hurt. Hope it helps. God be with us?
Good luck, Aaron.
—A note outside Whistler Hotel (TLS:UC)
Get another quote
Today's Events
It is currently Saturday, November 28, 2015, at 05:17 (UTC) (Update)
There are no events planned for today
Live! Chat
Join the Chat