Welcome to The Last Stand Wiki!
We welcome any and all users, experienced or not, to the wiki. Anyone is
free to edit
as long as they understand English. However, please refrain from
vandalizing
the wiki.
If you are new to wikis in general, you may want to read through the
Help Pages
first. Please stop by the
Community Portal
to see where you can get involved with the project!
Contents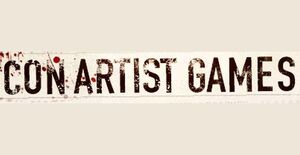 Featured Article

The Leader is a survivor class in The Last Stand: Dead Zone that doubles as the player's character. The Leader's level and XP influences the level of the compound. Leaders are incredibly versatile, able to take on roles normally played by other survivor classes, and are the only ones, aside from the medic, who can heal other survivors during missions. They are specialized with all weapons, and will always gain XP from missions, even when they are not physically present. Players have the option to upgrade a Leader's skill group when they level up, which can be used to fill in for any unavailable specialists. Read more >>
Recently featured: Books · Military Base · State
---
Vote for the next featured article · Past featured articles
News & Announcements
It has certainly been a while since I last posted a news blog here on this wiki. Note that we do have a Twitter account where updates are more frequent. Follow us at @LastStandWiki if you haven't already!

Anyways, Con and his cronies have blessed us with yet another update, just in time for Halloween! This time, we're up to something new. Looks like Con's been in a World War II mood recently (Or p…

Read more >

It's May 2, 2017. My birthday! Happy birthday to.... me, I guess?

Well, as a birthday present, I have decided to unveil a project I've been working on since February.

Wikia records the total number of views, edits made, and photos that are uploaded to a wiki and makes it visible in the admin dashboard for up to 7 days. This information is not normally public, and is deleted after a week.

Recently I'…

Read more >

Con Artist Games has finally released the Roadmap for The Last Stand: Dead Zone. The team has been busy with Warfare Online recently, but (Thankfully!) they have not forgotten about the Dead Zone.

While the 5th anniversary celebrations seem to have concluded, Con Artist Games have said that they plan on celebrating throughout the year. Not sure if there will be stuff in-game for us, or if it's just…

Read more >
Poll
What do you like most about the new Expansion Update?
---
Nominate a new question for the poll here!

Past poll results

----
Did you know...
...that Union City had a population of 350,148 before the outbreak?
...that 122,407 edits have been made on our wiki?
...that the U.S. Military has an official plan in place in case of a real-life zombie apocalypse?
Random Quote
You never know what you might find.
—A quote your survivors can say when they scavenge a container (TLS:DZ)
Get another quote
Today's Events
It is currently Wednesday, December 13, 2017, at 06:41 (UTC) (Update)
There are no events planned for today
Live! Chat
Join the Chat>
Ad blocker interference detected!
Wikia is a free-to-use site that makes money from advertising. We have a modified experience for viewers using ad blockers

Wikia is not accessible if you've made further modifications. Remove the custom ad blocker rule(s) and the page will load as expected.