Welcome to The Last Stand Wiki!
We welcome any and all users, experienced or not, to the wiki. Anyone is
free to edit
as long as they understand English. However, please refrain from
vandalizing
the wiki.
If you are new to wikis in general, you may want to read through the
Help Pages
first. Please stop by the
Community Portal
to see where you can get involved with the project!
Contents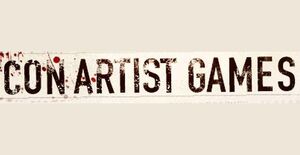 Featured Article
The Leader is a survivor class in The Last Stand: Dead Zone that doubles as the player's character. The Leader's level and XP influences the level of the compound. Leaders are incredibly versatile, able to take on roles normally played by other survivor classes, and are the only ones, aside from the medic, who can heal other survivors during missions. They are specialized with all weapons, and will always gain XP from missions, even when they are not physically present. Players have the option to upgrade a Leader's skill group when they level up, which can be used to fill in for any unavailable specialists. Read more >>
Recently featured: Books · Military Base · State
---
Vote for the next featured article · Past featured articles
News & Announcements
Another Saturday means another news post! Without further ado...




Brief bug fix patch released earlier this week. You can now abandon an infected bounty. Also, Elite infected will no longer spawn right at the end of a mission, and high-end elites no longer have 100% resistance, which made them practically invincible.

Read more >

Sorry, I'm in the middle of exam week right now, so school is seriously in the way. I am indeed aware of the Elite Infected Update, but if you have information about them that isn't on the wiki, please be bold and add it in yourself! This wiki is run entirely by fans and has no editorial staff, so we need people like you to update pages!

But anyways, time to report on...




Elite infected are roaming the …

Read more >

What ho, another Saturday! It's hot and steamy right now, so as I deal with the tortures of trying to keep cool in a sunny room with the window wide open and the ceiling fan on at full blast, I'll be writing this week's news post in the de facto summer sun...




Elite infected coming soon! The Dead Zone just got more dangerous, fellow survivors.

Rare

and

Unique

elite zombies are stronger and far more deadl…

Read more >
Poll
What do you like best about the Raid on Union Island?
---
Nominate a new question for the poll here!

Past poll results

----
Did you know...
Random Quote
Get ready to shoot!
—A quote your survivors can say when a mission horde attack begins (TLS:DZ)
Get another quote
Today's Events
It is currently Monday, June 27, 2016, at 16:18 (UTC) (Update)
There are no events planned for today
Live! Chat
0
The Last Stand Wiki
Join the Chat>