Home
Talk

72
1,052pages on
this wiki

Welcome to The Last Stand Wiki!
We welcome any and all users, experienced or not, to the wiki. Anyone is free to edit as long as they understand English. However, please refrain from
vandalizing
the wiki.
If you are new to wikis in general, you may want to read through the
Help Pages
first. Please see our
Community Corner
for what pages we need help with.
Contents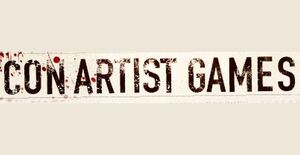 Featured Article
The
Recon
is a
survivor class
in
The Last Stand: Dead Zone
. Recons are the fastest of all survivor classes and excel with ranged weapons. They have the highest
trap
spotting skills and can't be fooled by
decoy traps
. However, they have low
health
and are poor with
melee
weapons, making them vulnerable in small
locations
.
Read more >>
---
Vote for the next featured article · Past featured articles
News & Announcements
We're currently accepting submissions for this year's Z-Mas theme, which will roll out sometime near Christmas. Take a look at Forum:A Christmas theme if you're interested in contributing!

The deadline is December 24 (earlier is better), so if you have an idea, submit it soon!

Read more >

Hello there, . I am K6kaBOT, the hard-working, high-tech, advanced robot run by K6ka. I'll be doing this week's edition of "The Last Stand Wiki News".




Build 2540 is out. This version fixes the AI of defending survivors during compound raids. They should be picking enemy survivors to shoot at more wisely now.
Starting next Alliance War Round (#35), the cost of starting an alliance will INCREASE to 10…


Read more >

Halloween is over, but why are Trick or Treat Trunks still dropping? Hmm, I don't know why. Stupid Halloween.

Anyways, with Thanksgiving coming up in a few weeks, it's time to start scavenging for food and filling up your Food Storages!




No news at the moment... wait until Thanksgiving arrives!




There is a discussion on creating a "fanon" namespace for the wiki. Please see Forum:A Fanon namespace and …



Read more >
Poll
So what did you think of this year's Halloween?
---
Below is an archive of past poll results. They can also be found in the page history.

Archives

----
Did you know...
Random Quote
That's what I'm talking about!
—A quote your survivors can say when they kill a zombie (TLS:DZ)
Get another quote
Today's Events
There are no events planned for today
Live! Chat
Join the Chat