Welcome to The Last Stand Wiki!
We welcome any and all users, experienced or not, to the wiki. Anyone is
free to edit
as long as they understand English. However, please refrain from
vandalizing
the wiki.
If you are new to wikis in general, you may want to read through the
Help Pages
first. Please stop by the
Community Portal
to see where you can get involved with the project!
Contents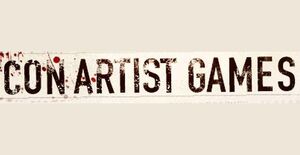 Featured Article
The
scavenger
is a
survivor class
in
The Last Stand: Dead Zone
. Scavengers have the highest
scavenging
speed of any survivor class, and they increase the chance of finding items on
missions
by 2%. However, their low
health
, combined with their poor fighting skills, makes them ineffective in combat, requiring them to be supported and defended by more proficient survivors.
Read more >>
Recently featured: Injury · Stars Wor™ - Plastic Laser Sword · Engineer
---
Vote for the next featured article · Past featured articles
News & Announcements
Ah, the 1st of August. Things are looking up in the Dead Zone: now you can finally strike back at HERC, the monsters that locked you in this city. Go in, take their stuff, and get back out as fast as you can. Kill some of their members while you're at it!

Things are buzzing on the wiki too, and with the new Union Island Raid update, we need your help more than ever to get all the new additions to …

Read more >

July is coming to a close (already), and in fact, next week will be exactly August 1st... now that's so accurate, it's almost scary.

Anyways, big changes are coming up next week, which are bound to excite HERC haters around the Dead Zone! Union Island has long been shrouded in mystery even in The Last Stand: Union City, where you had very little time to explore the island as an infinite horde of infe…

Read more >

The treasures of Union Island has been revealed to us at last! You may have seen it here, but if you haven't, well, do check it out!




One word... click me. Now!




There is a proposal on modifying the layout of our weapons, gear, and clothing item pages! Please see User blog:K6ka/Changing the weapons pages (again) and/or Forum:Changing the weapons pages (again) for the details!
We need help in expanding the …

Read more >
Poll
What do you use the crafting feature for?
---
Nominate a new question for the poll here!

Past poll results

----
Did you know...
...that the player's spouse is named "Bethany" if the player is a male, and "Matthew" if the player is a female?
...that certain structures can only be built during certain times of the year?
...that the Zombie Survival Guide suggests that older weapons may be more effective at dealing with zombies than newer ones?
Random Quote
Oh you found him, thank god.
He's staying out there? Ok, he knows how to handle himself I guess, I'm just happy he's alive.
—Lisa Granger (TLS:UC)
Get another quote
Today's Events
It is now Wednesday, August 5, 2015, at 02:33 (UTC) (Update)
There are no events planned for today
Live! Chat
Join the Chat