Home
Talk

72
1,089pages on
this wiki

Welcome to The Last Stand Wiki!
We welcome any and all users, experienced or not, to the wiki. Anyone is free to edit as long as they understand English. However, please refrain from
vandalizing
the wiki.
If you are new to wikis in general, you may want to read through the
Help Pages
first. Please see our
Community Corner
for what pages we need help with.
Contents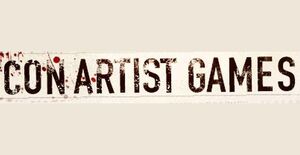 Featured Article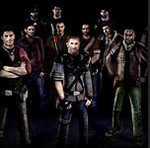 Alliances
are a feature in
The Last Stand: Dead Zone
. The main purpose of alliances is to allow other players to band together and either
fight
other alliances to win War Rounds, or perform alliance tasks that earn alliance tokens for the alliance, which can be used to benefit members. Players must be Level 10 and above and have constructed an
Alliance Banner
before they may join an alliance, while those that are Level 15 and above can create an alliance for 1,000

. Players cannot be in more than one alliance at a time.
Read more >>
---
Vote for the next featured article · Past featured articles
News & Announcements
With only 5 days to Christmas, things are starting to heat up despite the weather in the Dead Zone. We've got lots of work to do still to make this Christmas an awesome one. But, whether you celebrate Christmas or not, you have to know that the year is coming to an end as well. So goes another year in the Dead Zone... will we ever leave this place?

Goodbye 2014, hello 2015!

Countdown to Christmas (UT…

Read more >

Ready to get your Z-Mas spirit on? There's lots to be thankful about this year — hey, simply being a survivor in the zombie apocalypse is something to be grateful about! Let's hope the rest of this year passes smoothly, and we all make it to 2015... together! And most importantly, ALIVE!




Chat Strike System introduced. To make the rules and consequences of abusing the in-game chat system clear, a "…


Read more >

HO! HO! HO! It's December, the month of Z-Mas! Wherever Santa went, he's probably infected with the zombie virus. So if you want a jolly, fat, old man to ask for your spoiled gifts from his sweatshop factories staffed by elves without having to be bit and incapacitated, you can talk to me! I may not be fat and I may not be old, but I am jolly!

Let's get the Christmas tree set up! But first, let's get…

Read more >
Poll
Z-Mas is here! What do you plan to do this year?
---
Below is an archive of past poll results. They can also be found in the page history.

Archives

----
Did you know...
...that 88,786 edits have been made on our wiki?
...that since viruses are not living organisms and need another living organism to reproduce on, a "zombie virus" could be considered a misnomer because zombies are generally thought to be dead?
Random Quote
How to grow a beard and live in a tree, apparently.
—The description for the Wild Man book (TLS:UC)
Get another quote
Today's Events
It is now Sunday, December 21, 2014, at 10:08 (UTC) (Update)
There are no events planned for today
Live! Chat
Join the Chat