Home
Talk

72
971pages on
this wiki

Welcome to The Last Stand Wiki!
We welcome any and all users, experienced or not, to the wiki. Anyone is free to edit as long as they understand English. However, please refrain from
vandalizing
the wiki.
If you are new to wikis in general, you may want to read through the
Help Pages
first. Please see our
Community Corner
for what pages we need help with.
Contents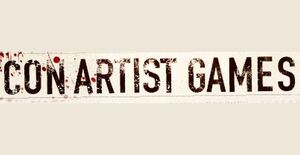 Featured Article
The Last Stand: Union City
, often abbreviated as
TLS:UC
, is the third installment in
The Last Stand series
. It was released on July 20, 2011 on Armor Games, September 25, 2011 on Kongregate, and September 27, 2011 on Newgrounds. The game introduced several new features into the series not present in earlier titles, such as an
inventory
system, a
level up
system, day and night cycles, and
weapon conditions
, as well as being the first in which
survivors
lacked a barricade separating them from the
infected
.
Read more >>
---
Vote for the next featured article · Past featured articles



News & Announcements
Holy crap, it's September! For us in the Northern Hemisphere, that means summer is ending ;( . With school fast approaching for me as well, I guess I have to figure out how to avoid drowning while trying to balance wiki-related stuff, like this overdue news blog. Yeah, I was away this weekend. You remember the excuse I mentioned last week? Yep, that's my excuse.

But anyway, let's just get on with …

Read more >

I'm a busy guy. Please. Cut me some slack. And just to throw this out there - I probably will be posting this late again next week, since I'm away on some leadership training camp for about 4 days and 3 nights. It's not like I haven't been to one (They all feel repetitive now), but I guess it helps if I can be a better Leader. Quite literally. Anyway, let's just get on with the news this week.



Read more >

You'd think I'd wait until the next The Last Stand Wiki News, but I'm much too proud to wait before I announce a new wiki (that isn't just an odd branch-off of ours) - instead, it's an inter-language wiki. Members of the English The Last Stand Wiki, I'm proud to present:

The Spanish (Español) Last Stand Wiki!

The wiki was created by Charson, and currently starts small, but has the potential to grow!…

Read more >
Poll
If you could pick one person in real life to live with you in the zombie apocalypse, who would it be?
---
Below is an archive of past poll results. They can also be found in the page history.

Archives

----
Random Quote
Did you find those boltcutters yet?
It's the only way we're getting through here.
-Ed Boone (TLS:UC)
Get another quote
Today's Events
There are no events planned for today
Live! Chat
Join the Chat