Welcome to The Last Stand Wiki!
We welcome any and all users, experienced or not, to the wiki. Anyone is
free to edit
as long as they understand English. However, please refrain from
vandalizing
the wiki.
If you are new to wikis in general, you may want to read through the
Help Pages
first. Please stop by the
Community Portal
to see where you can get involved with the project!
Contents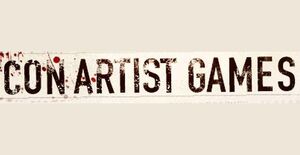 Featured Article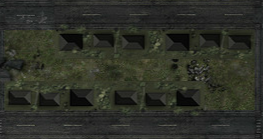 The
suburban street
is a searchable
location
featured in
The Last Stand: Dead Zone
. They are an abundant source of
food
,
water
,
weapons
, and
ammunition
. The level of a suburban street is always two levels higher than the area it is in.
Suburban streets are very large maps, so having a dedicated scavenger is a must in order to reach all the containers. Zombie spawn points are scattered across the map, and will likely result in zombies coming from every direction. In addition, a number of containers are positioned very close to the spawn points, making them very dangerous places to be.
The map, however, does offer survivors a number of advantages. There are few shot-blocking obstructions, which allows survivors to detect and pick off zombies from a distance. Low-lying fences around the front yards of the houses restrict movement but not gunfire; survivors can seek shelter behind these fences, which will buy them more time to shoot as zombies will have to detour around the fence to get at the survivors.
Assault rifles and long rifles are the weapons of choice here, as their long range and efficiency will allow survivors to dominate the vastness of the map. Read more >>

Recently featured: Scavenger · Injury · Stars Wor™ - Plastic Laser Sword
---
Vote for the next featured article · Past featured articles
News & Announcements
Greetings, fellow survivor.

It has been a month since the big raid was made available to us. How much loot have you been able to plunder from those corrupt government bastards? Pillage the island, in the name of the Dead Zone! Viva la revolución!




The bug where items would randomly disappear from your loadouts has now been fixed.

Read more >

This news edition came out three days late, but that doesn't matter! I had some real life commitments I had to attend to, and you know, I'm glad I did, because life in the Dead Zone can be pretty stressful.

Anyways, let's just get on with this overdue news post...




New Inventory Upgrades now available!

You can now upgrade your inventory to a maximum of 2000 slots! Great if you're the mass-collector …

Read more >

We're halfway through August and it's time for another update! Without further ado...




Raiders will get a new compound layout to toy with after the next update! High line-of-sight blocking cover has been added to the three open sides of the compound, and another object to take cover behind on the parking lot side is now present. This change is experimental and if it is not liked by the community, it …

Read more >
Poll
What do you use the crafting feature for?
---
Nominate a new question for the poll here!

Past poll results

----
Did you know...
...that certain weapons were considered "overpowered" when The Last Stand: Dead Zone was first released, so the developers changed the level drops of those weapons and tagged weapons with the older stats with the vintage tag?
...that Dana is invincible during combat?
...that 105,304 edits have been made on our wiki?
...that the U.S. Military has an official plan in place in case of a real-life zombie apocalypse?
Random Quote
Who's next?
—A quote your survivors can say when they kill a zombie (TLS:DZ)
Get another quote
Today's Events
It is now Wednesday, September 2, 2015, at 02:28 (UTC) (Update)
There are no events planned for today
Live! Chat
Join the Chat