Home
Talk

72
975pages on
this wiki

Welcome to The Last Stand Wiki!
We welcome any and all users, experienced or not, to the wiki. Anyone is free to edit as long as they understand English. However, please refrain from
vandalizing
the wiki.
If you are new to wikis in general, you may want to read through the
Help Pages
first. Please see our
Community Corner
for what pages we need help with.
Contents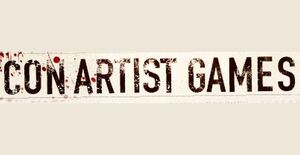 Featured Article
The Last Stand: Union City
, often abbreviated as
TLS:UC
, is the third installment in
The Last Stand series
. It was released on July 20, 2011 on Armor Games, September 25, 2011 on Kongregate, and September 27, 2011 on Newgrounds. The game introduced several new features into the series not present in earlier titles, such as an
inventory
system, a
level up
system, day and night cycles, and
weapon conditions
, as well as being the first in which
survivors
lacked a barricade separating them from the
infected
.
Read more >>
---
Vote for the next featured article · Past featured articles



News & Announcements
It's hard to believe that September is winding down to its final 11 days already! It felt like yesterday that September had just begin! Time sure flies by... when you get older. And you get older every day, so watch out! You might be walking around with a cane sooner than you'd expect!




New, Short Experimental Alliance War Rounds, starting September 22, 2014. War rounds will last six days, with a o…


Read more >

Greetings humans. I am K6kaBOT, and I have temporarily taken over my master's account. Please do not ask about him—I assure you, he is well.

I shall be doing this week's news blog. I am intelligent, so please do not doubt my capabilities. You there! In the audience! How dare you whisper to your elbow partner that I am a bunch of dumb ones and zeroes!




Premium Supply Boxes and their mysterious boosts…


Read more >


Imagine a world where all the data on the Internet was not treated equally. Imagine a world where your ISP got to pick and choose the websites that they want you to visit. Imagine all your favorite websites taking hours to load, whereas the websites your ISPs chose to be on the VIP list loaded at the same speed that they originally loaded at.

This is the Internet, without Net Neutrality.




Simple, my d…



Read more >
Poll
Will you help defend Internet Net Neutrality?
---
Below is an archive of past poll results. They can also be found in the page history.

Archives

----
Random Quote
Someone has a nasty imagination.
-The description for the Nail Board (TLS:UC)
Get another quote
Today's Events
There are no events planned for today
Live! Chat
Join the Chat