Welcome to The Last Stand Wiki!
We welcome any and all users, experienced or not, to the wiki. Anyone is
free to edit
as long as they understand English. However, please refrain from
vandalizing
the wiki.
If you are new to wikis in general, you may want to read through the
Help Pages
first. Please stop by the
Community Portal
to see where you can get involved with the project!
Contents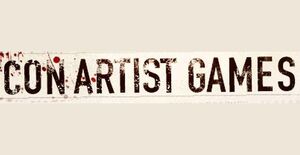 Featured Article
Injuries
are a game mechanic in
The Last Stand: Dead Zone
that may occur when
survivors
take damage when their
health
is below 50%, when their health is fully depleted, or when they are caught outside the exit zones when a
mission
ends. Injuries are divided into two categories: minor and major. Survivors can receive minor injuries if they take damage whilst their health is below 50%; a major injury is incurred if they are incapacitated. All injuries remove a portion of health that cannot be healed during missions or
raids
, as well as decreasing certain skills depending on the type of injury and penalizing
morale
, with the effect of major injuries being greater than those of minor ones. All injuries heal by themselves given enough time, although they can also be healed immediately with
medical items
or with
fuel
.
Read more >>
Recently featured: Stars Wor™ - Plastic Laser Sword · Engineer · Mission
---
Vote for the next featured article · Past featured articles
News & Announcements
Happy Independence Day to all our American survivors! And even if you're not American, surely you've seen the American pride and patriotism around the Dead Zone.

I'd dress up in blue and wear stripes but you see, I'm not American either.




Independence Day is here! There are lots to do this Independence Day weekend! Be sure to dip your hands into the new packages available (one is FREE, claim it ASAP!…

Read more >

In a flash, June's over! How the time flies... and it also means I should seriously consider touching up my resume for a summer job.

Anyways, while I'm at it, I shall leave you with the last weekly news post of June...




New patch... and it's the Island Update!

...nah, I'm kidding. It was actually just a bug fix to correct a bug that allowed multiple survivors to attack a single target simultaneously…

Read more >

With the 21st of June comes the changing of seasons, with summer in the north and winter in the south. It also means the time for me to get off my lazy bum and actively look for a job... but enough of my personal matters. Without further ado...




New reporting system for chat. We'll soon be seeing a new abuse reporting system for the in-game chat room. If you see someone violating the chat rules, clic…

Read more >
Poll
Con has released some teaser images that seem to hint towards the upcoming Island Update. What do you think awaits us on Union Island?
---
Below is an archive of past poll results. They can also be found in the page history.

Archives

----
Did you know...
...that Dana is invincible during combat?
..that in The Last Stand and The Last Stand 2, if you start shooting with an automatic weapon and change to another weapon while firing, it will fire with the same RoF as the previous weapon?
...that 101,555 edits have been made on our wiki?
Random Quote
Destroy the false sense of order you've constructed for yourself.
—A message from X (TLS:DZ)
Get another quote
Today's Events
It is now Sunday, July 5, 2015, at 20:02 (UTC) (Update)
There are no events planned for today
Live! Chat
Join the Chat