Home
Talk

74
1,292pages on
this wiki

Welcome to The Last Stand Wiki!
We welcome any and all users, experienced or not, to the wiki. Anyone is
free to edit
as long as they understand English. However, please refrain from
vandalizing
the wiki.
If you are new to wikis in general, you may want to read through the
Help Pages
first. Please see our
Community Corner
for what pages we need help with.
Contents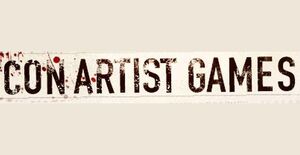 Featured Article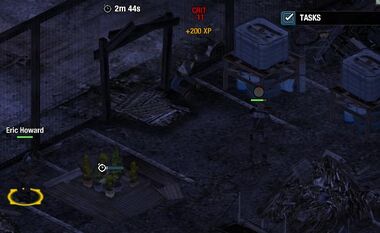 Raiding
is currently the only form of PvP in
The Last Stand: Dead Zone
. Any player, regardless of level, may attempt to raid another
compound
by selecting that compound from the
neighborhood
screen and clicking "Attack". Players cannot raid those that are 6 or more levels higher or 2 or more levels lower than themselves. Players can choose the
survivors
,
weapons
, and
gear
to be used on the raid, much like a regular
mission
. Once initiated, the raid functions similarly to a normal mission, except that the opponents are any survivors defending the enemy compound, and any loot
scavenged
on the mission will be from the compound's structures. Only
resources
can be stolen, and only those in the compound's
storage
and
production
structures. Raids have an eight minute time limit — once the timer expires, or when the raiders leave early, the raid ends and the player that was raided will receive a raid report the next time they log in. They may choose to launch a retaliation raid on the raider, or place the raider's name on the
Bounty Office
. Players can prevent their compound from being raiding, either by purchasing
protection
or by equipping the
White Flag
book.
Read more >>
---
Vote for the next featured article · Past featured articles
News & Announcements




March is coming to a close, and April is upon us in just a few days! Let's wrap up the final days of March with the following:




Con Artist Games makes it very clear that hacking will never be tolerated. This comes after entire alliances were disbanded after their members were reported to have helped their leader hack the game to quickly level up and gain an impressive fuel supply. If you remember l…




Read more >





How's the new stuff last week going? Enjoying the Incinerator or the Upgrade Tokens? Not much new this week, but we do need your help on the wiki!




Nothing new to report on at the moment, so let's skip to...




We need people to expand the Incinerator and Upgrade Token articles! You do not need an account to edit, just Be Bold and help us!
We need help in expanding the article! If you have any pictures of…





Read more >





There's a lot to cover this week, so let's get straight to...




All of these changes roll out March 16th!




A new building is coming — the Incinerator! The Incinerator is a sweet new structure that will eat through large quantities of unwanted crap in your inventory at a time! It will cost 10 per burn, and each upgrade to the structure can destroy more items!]] 20:10, March 14, 2015 (UTC)

Read more >
Poll
What do you think about the Incinerator?
---
Below is an archive of past poll results. They can also be found in the page history.

Archives

----
Did you know...
...that Dana is invincible during combat?
...that Union City had a population of 350,148 before the outbreak?
...that since viruses are not living organisms and need another living organism to reproduce on, a "zombie virus" could be considered a misnomer because zombies are generally thought to be dead?
Random Quote
Wonder if these will be currency.
—The description for the Bottle Cap junk item (TLS:UC)
Get another quote
Today's Events
It is now Sunday, March 29, 2015, at 17:41 (UTC) (Update)
There are no events planned for today
Live! Chat
Join the Chat