Home
Talk

72
991pages on
this wiki

Welcome to The Last Stand Wiki!
We welcome any and all users, experienced or not, to the wiki. Anyone is free to edit as long as they understand English. However, please refrain from
vandalizing
the wiki.
If you are new to wikis in general, you may want to read through the
Help Pages
first. Please see our
Community Corner
for what pages we need help with.
Contents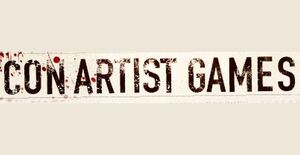 Featured Article
HERC
, an acronym for
Homeland Environmental Risk Control
, is a fictional government organization in
The Last Stand: Union City
and
The Last Stand: Dead Zone
. When the
infection
broke out, HERC was called in to
Union City
and the surrounding regions to investigate and research the outbreak, as well as setting up quarantine zones to contain it. During their operations, they fired on and killed many civilians, as well as conducting involuntary experiments on recently bitten people at their
outpost in Uptown
. They later pulled out of the city, leaving many of their quality weapons behind, which can be obtained in
HERC Supply Boxes
.
Read more >>
---
Vote for the next featured article · Past featured articles



News & Announcements
...and thus comes the end of September! October is fast approaching — and you know what that means - Halloween!

Before we get out the pumpkins and bedsheets (for making ghosts) and preparing our pillowcase for another night of candy-collecting and cavity-receiving, let's get updated.




Short Alliance War Rounds begin! Alliance war rounds have been shortened to just a week as an experiment. The top 10…


Read more >

It's hard to believe that September is winding down to its final 11 days already! It felt like yesterday that September had just begin! Time sure flies by... when you get older. And you get older every day, so watch out! You might be walking around with a cane sooner than you'd expect!




New, Short Experimental Alliance War Rounds, starting September 22, 2014. War rounds will last six days, with a o…


Read more >

Greetings humans. I am K6kaBOT, and I have temporarily taken over my master's account. Please do not ask about him—I assure you, he is well.

I shall be doing this week's news blog. I am intelligent, so please do not doubt my capabilities. You there! In the audience! How dare you whisper to your elbow partner that I am a bunch of dumb ones and zeroes!




Premium Supply Boxes and their mysterious boosts…


Read more >
Poll
Will you help defend Internet Net Neutrality?
---
Below is an archive of past poll results. They can also be found in the page history.

Archives

----
Random Quote
Where'd I put my gun...
-Ray Stevens (TLS:UC)
Get another quote
Today's Events
There are no events planned for today
Live! Chat
Join the Chat