Ad blocker interference detected!
Wikia is a free-to-use site that makes money from advertising. We have a modified experience for viewers using ad blockers

Wikia is not accessible if you've made further modifications. Remove the custom ad blocker rule(s) and the page will load as expected.

Welcome to The Last Stand Wiki!
We welcome any and all users, experienced or not, to the wiki. Anyone is
free to edit
as long as they understand English. However, please refrain from
vandalizing
the wiki.
If you are new to wikis in general, you may want to read through the
Help Pages
first. Please stop by the
Community Portal
to see where you can get involved with the project!
Contents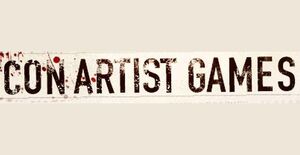 Featured Article
The Leader is a survivor class in The Last Stand: Dead Zone that doubles as the player's character. The Leader's level and XP influences the level of the compound. Leaders are incredibly versatile, able to take on roles normally played by other survivor classes, and are the only ones, aside from the medic, who can heal other survivors during missions. They are specialized with all weapons, and will always gain XP from missions, even when they are not physically present. Players have the option to upgrade a Leader's skill group when they level up, which can be used to fill in for any unavailable specialists. Read more >>
Recently featured: Books · Military Base · State
---
Vote for the next featured article · Past featured articles
News & Announcements
Wikia is now rebranding itself from plain old "Wikia" to "Fandom powered by Wikia". The clunky new name comes after Wikia supposedly is changing its business practice from being a wiki-farm hosting wikis that house boatloads of information to being a fansite where fans of all ages get together and, well, be fans.

An overwhelming number of users have spoken out against this, particularly among the …

Read more >

For the past two years or so I've kept a weekly news blog going on the wiki. From the very first edition to the latest one so far, the format has generally changed little, talking about new additions to the game, latest wiki news, occasionally some other news, and the wiki's front page poll. All weekly news blogs are listed at Category:Weekly news, and so far 113 editions have been released.

When …

Read more >

Another Saturday means another news post! Without further ado...




There is currently nothing new to report on at the moment.




New articles: No new articles were created over the past week, but that doesn't mean existing articles weren't improved! (Note that, at any time, you can pull up an automatically-generated list of new articles at Special:NewPages)
Nominate and vote for your favorite article to r…

Read more >
Poll
Are the items in Premium Supply Boxes worth it?
---
Nominate a new question for the poll here!

Past poll results

----
Did you know...
Random Quote
Ye Olde Fashion Head Basher.
—The description for the Mace (TLS:UC)
Get another quote
Today's Events
It is currently Friday, December 9, 2016, at 13:23 (UTC) (Update)
There are no events planned for today
Live! Chat
0
The Last Stand Wiki
Join the Chat>