Home
Talk

74
1,296pages on
this wiki

Welcome to The Last Stand Wiki!
We welcome any and all users, experienced or not, to the wiki. Anyone is
free to edit
as long as they understand English. However, please refrain from
vandalizing
the wiki.
If you are new to wikis in general, you may want to read through the
Help Pages
first. Please see our
Community Corner
for what pages we need help with.
Contents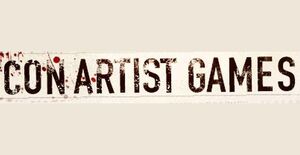 Featured Article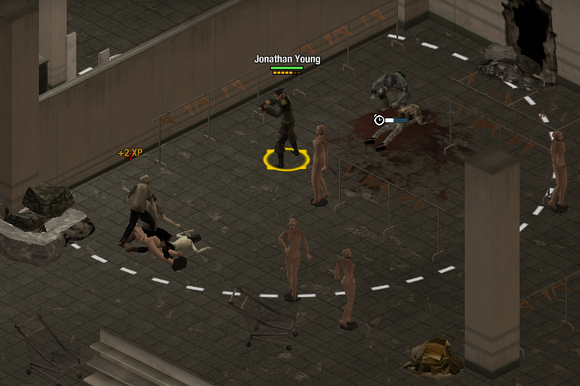 Missions
are the primary form of gameplay in
The Last Stand: Dead Zone
. Players can run missions in order to
collect supplies
for the
compound
, while simultaneously battling
hordes of the undead
and gaining
experience
. Missions can take place in any
location
that is not locked. Players must choose which
survivor
to bring alone during the mission, as well as their
weapon
and any
gear
items. Players can choose to play the mission manually or automate the mission — the success rate of automated missions is determined by the survivors brought on the mission, as well as their weapons, gear, and
class
. If the player chooses to play the mission manually, they are taken to the location and are able to control the survivors they brought along. There is a 7-minute time limit on missions, indicated by a timer at the top of the screen. Players should aim to scavenge as many containers as possible on the map, all the while defending against zombies that spawn in waves. If the timer expires, or if the player chooses to leave manually, any survivor not on an exit zone (marked on the map in green) will be
incapacitated
. When the mission ends and at least one survivor survives the mission without being incapacitated, all survivors who went on the mission gain XP, and any items scavenged from the location will be immediately added to the
inventory
. If all survivors are incapacitated, all items scavenged on that mission are lost; however, any XP gained on the mission will still be kept.
Read more >>
---
Vote for the next featured article · Past featured articles
News & Announcements




It's another Saturday, and that means another news blog! Without further ado...




New changes in alliances: Leaving an alliance during a war will remove your points

If you equip the White Flag book during a war, you will kiss your war points goodbye. Now this is being extended to actually leaving the alliance. If you get kicked or voluntarily leave, your points are removed.]] 14:44, April 18, 2015 (…




Read more >

About a year ago, we decided to move our weapons pages to separate pages according to the games they appeared in. For example, if a weapon appeared in and , it would get three articles: an article about the TLS:UC version, an article about the TLS:DZ version, and an overview page that linked to both versions. (More details here)

We've had this system for some time now, and we've been looking at t…

Read more >





It's another Saturday, and that means another news blog! Without further ado...




Crafting kits revealed! Finally, something to really make crafting interesting! Crafting kits are an optional component that can be used to give your craftables a new stat, or boost an existing one. They come in 4 different levels of quality: Incomplete, Complete, Refined, and Combination. Each level of quality has a dif…




Read more >
Poll
What do you think about the Incinerator?
---
Below is an archive of past poll results. They can also be found in the page history.

Archives

----
Did you know...
...that the player's spouse is named "Bethany" if the player is a male, and "Matthew" if the player is a female?
...that the English word "zombie" is first recorded in 1819, in a history of Brazil by the poet Robert Southey?
Random Quote
What's that? That bastard Ed sent you, huh?
Bolt Cutters! He borrowed them weeks ago and never returned them!
They're probably next door in his stinking garage!
Go tell him that he's still got the damn things.
—Ray Stevens (TLS:UC)
Get another quote
Today's Events
It is now Sunday, April 19, 2015, at 04:31 (UTC) (Update)
There are no events planned for today
Live! Chat
Join the Chat