Home
Talk

72
971pages on
this wiki

Welcome to The Last Stand Wiki!
We welcome any and all users, experienced or not, to the wiki. Anyone is free to edit as long as they understand English. However, please refrain from
vandalizing
the wiki.
If you are new to wikis in general, you may want to read through the
Help Pages
first. Please see our
Community Corner
for what pages we need help with.
Contents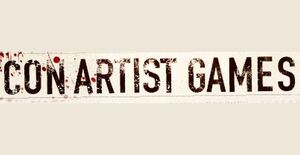 Featured Article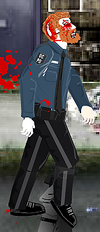 Zombies
, or
Infected
, are the main antagonists in
The Last Stand series
. Zombies appear to have lost all sense of humanity, possessing only their most basic instincts in addition to the unusual desire to feed on uninfected individuals. While the exact cause of this anomaly is unknown, it was most likely a type of infection. The majority of people that are bitten by a zombie also turn into zombies, which explains why the infection spread so rapidly.
Read more >>
---
Vote for the next featured article · Past featured articles



News & Announcements
I'm a busy guy. Please. Cut me some slack. And just to throw this out there - I probably will be posting this late again next week, since I'm away on some leadership training camp for about 4 days and 3 nights. It's not like I haven't been to one (They all feel repetitive now), but I guess it helps if I can be a better Leader. Quite literally. Anyway, let's just get on with the news this week.



Read more >

You'd think I'd wait until the next The Last Stand Wiki News, but I'm much too proud to wait before I announce a new wiki (that isn't just an odd branch-off of ours) - instead, it's an inter-language wiki. Members of the English The Last Stand Wiki, I'm proud to present:

The Spanish (Español) Last Stand Wiki!

The wiki was created by Charson, and currently starts small, but has the potential to grow!…

Read more >

Alright, time to get straight to this *hick* overdue *hick* weekly news blog. If only life didn't hate me so much...




It has been proposed that the Sportshot Rifle be readjusted in terms of stats. Con proposed giving a nice decrease in reload speed and an increase in capacity, but at a reduced rate of fire.




Some activity going on in the wiki, now the time to join in!

We are now developing articles on…



Read more >
Poll
If you could pick one person in real life to live with you in the zombie apocalypse, who would it be?
---
Below is an archive of past poll results. They can also be found in the page history.

Archives

----
Random Quote
R.I.P. - Gino Genson
Fought off and killed 21 infected before succumbing to his wounds.
-A note in the Stadium (TLS:UC)
Get another quote
Today's Events
There are no events planned for today
Live! Chat
Join the Chat